Eisenhower High School


Class Of 1978
Not a member?
JOIN HERE
Find and click on your name.
REUNION DONATIUONS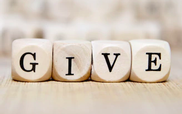 Donation funds can pay for those who can't afford to go, upgrade food/drinks, maintain this webpage for the next decade, etc. A little green helps keep the class of 78 together!

Less than one week folks for the big 40! There's an important update. We finally got a confirmation from the Eisenhower Administration, and the tour Saturday is at 12:30. We are to meet at the main entrance off of 44th Avenue.
See you soon, Cadets!
Friday, July 13th
Sun Tides Golf Course
We can get more spots but need to know by June 29, if you want to be guaranteed a spot. Tee times between 11:30-to approximately 12:30
$45 covers the round and the cart. Golfers can call or text Mark Peterson @ 509 728-4329
As of today, confirmed golfers:
Mark Peterson

Jeff Johnson

John Kent

Pat Kearney

Jeff LaBiss

Jeff Gilmore

Dave Hanson

Mark Ward

Paul Kalina

Dave Bloxom

Dan Renneberg

Gary Webster


231 Pence Road ~

http://www.suntidesgolf.com/

Message Mark Peterson through his classmate profile link if interested.
AntoLin Cellars 6:00 ~ 10:30 p.m.
THIS IS THE NIGHT! There will be plenty of food . . . "heavy hour devours" as one committee member described it! Also three free glasses of wine of your choice, from AntoLin's boutique collection of expressive and noteworthy wines that are equally appealing in value, such as Riesling, Viognier, Cabernet Sauvignon, Merlot and Syrah from Glacier.
14 N. Front St, Yakima WA 98901 ~ Antolincellars.com
Saturday, July 14th you're on your own for many choices!
Choice #1 ~ Cowiche Canyon Trail ~ 8:30 am
Start the day by walking the beautiful Cowiche Canyon Trail. Meet at Wildridge Winery for a stroll down the hill beneath steep sagebrush slopes and cliffs of basalt splotched with colorful lichens. (This is a moderate 2.5-mile walk with a steep incline on the return trip.) The lush vegetation and sagebrush hillsides are home to numerous species of songbirds, while raptors and vultures circle above the cliffs. If you're lucky, you'll hear a canyon wren or spot a yellow-bellied marmot!
Meet at Wilridge Winery & Vineyard. 250 Ehler Rd.
Choice #2 ~ Eisenhower High School tour ~ noonish
Still waiting for the final time to meet, so we will be dialed in on "noonish" soon. The Mighty IKE has broken free of the 1950s concrete motif and stepped into the 21-Century with style. Just going from comments of fellow classmates from the class of 1977 who took the tour, it was well worth it. Walk the halls with your friends once again, and reminisce about the good ol' days while contemplating what lies ahead for the current student body of Eisenhower High School! The tour time is still being finalized to be announced.
You know the address!
Choice # 3 ~ The Shreds at Balebreakers

Meet at THE best brewery in the valley from noon to 9 p.m. for a day of brews, music by none other than THE SHREDS, and great food on the brewery law, all benefitting research to end ALS. The national Ales for ALS program was founded by the Smith family in Yakima and multiple food vendors. This is a FREE family-friendly event.
1801 Birchfield Rd, Yakima, WA 98901
Choice # 4 ~ Kana Winery
Visit our Tasting Room & Hospitality Center in downtown Yakima. Taste from an array of current releases, find your favorite and purchase a glass or a bottle to enjoy with friends in our bistro-style seating area.
10 S 2nd St, Yakima, WA 98901